Learn or teach AI in your school with support from 3,000 enthusiasts of AI
From K12 to College, with a special focus on secondary education, the #AI4Schools programs of Saturdays.AI empowers you to learn and use Artificial Intelligence as a cross-skill in the classroom, using tools already familiar like Scratch, or Google Chrome, with topics that are trendy and interesting, all using Project Based Learning as methodology.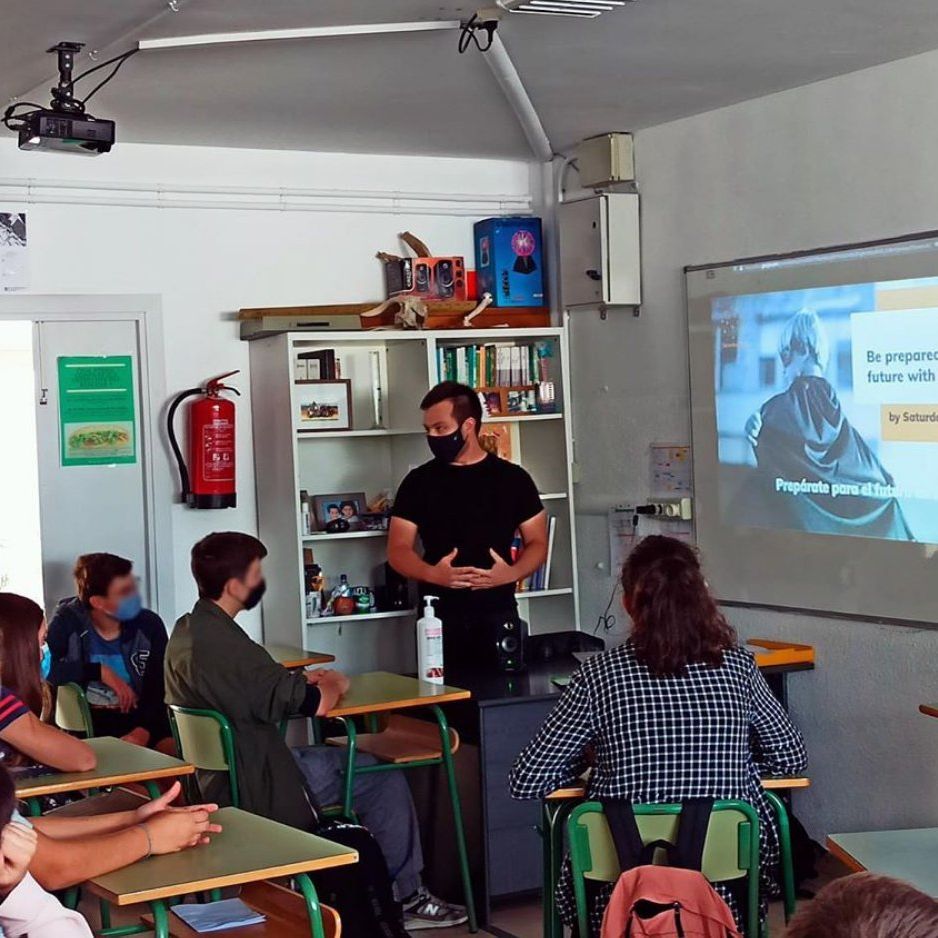 We deliver courses and content specially suited for secondary schools and vocational training
Our tools and topics are adapted to meet the interest and evolution of children from 6 to 12 years old
We help top high ed. institutions to gain a competitive edge for their students using AI
SaturdaysAI offers AI4Schols programs anywhere in the world, both using offline and online education. That means you can benefit from the best content while learning artificial intelligence as a cross-skill that will be immensely useful no matter what students or teachers focus on. 
Sign up now to learn how to benefit from AI4Schools programs in your class or institution.